There are few better places to snorkel in Molokini. This crescent-shaped volcanic crater off the coast of Maui is a popular destination for both locals and visitors alike. Here are some tips to help you make the most of your Molokini snorkel tour.
The Molokini Snorkel Tour is one of the most popular tourist attractions in Hawaii. Every year, thousands of people come to Maui to experience stunning underwater views and abundant marine life. If you're planning a trip to Molokini, here are some tips to help you make the most of your experience.
1. Book a tour with a reputable company. There are many tour operators offering snorkeling tours to Molokini, so do your research before booking. Read reviews and compare prices to find the best deal.
2. Bring your own gear. Many tour companies will provide snorkels and masks, but it's always best to bring your own if you have them. This way you can be sure that the fit is comfortable and that you're using equipment that you're familiar with.
3. Pack plenty of sunscreens! The sun can be intense when you're out on the water, so make sure to apply sunscreen regularly and reapply after swimming or toweling off.
4. Don't touch anything! It's tempting to want to touch the beautiful coral and fish when you're snorkeling, but it's important not to disturb the delicate ecosystem underwater. Just enjoy looking at everything from afar!
5. Be prepared for waves. Molokini is located in an area known for its strong currents, so be aware that waves can get big quickly. If you start feeling uncomfortable or like you're being pulled out too far, signal your guide and head back towards shore.

With these tips in mind, you're sure to have an amazing time on your Molokini Snorkel Tour!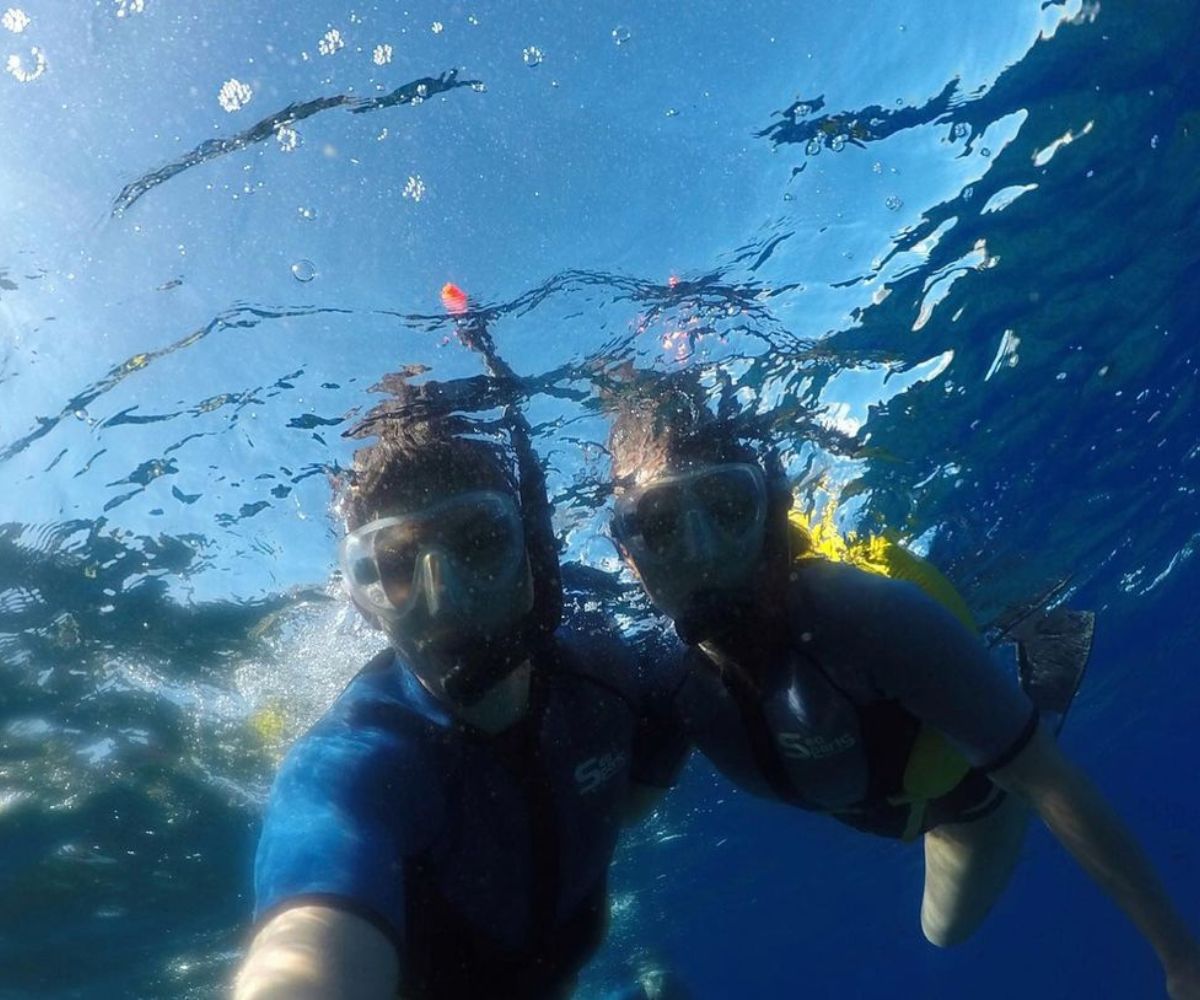 Is Snorkeling at Molokini Crater Worth It?
Molokini Crater is a crescent-shaped volcanic crater that is partially submerged in the ocean off the southwest coast of Maui. It is considered one of the best snorkeling and diving destinations in Hawaii, due to its clear water and abundance of marine life. So, is snorkeling at Molokini Crater worth it?
Absolutely! The experience is truly unique, and you are likely to see a variety of fish, turtles, and other marine creatures that you wouldn't encounter anywhere else. Plus, the views of the crater itself are simply stunning.
If you're planning on visiting Molokini Crater for a day of snorkeling or diving, there are a few things you should keep in mind. First, be sure to bring your own equipment as there are no rental facilities onsite. Second, the crater is only accessible by boat, so you'll need to book a tour or charter in advance.
And finally, be prepared for some strong currents – they can make swimming around the crater a bit challenging at times.
Do You Need a Wetsuit to Snorkel in Molokini?
No, you do not need a wetsuit to snorkel in Molokini. The water temperature is usually between 70-80 degrees Fahrenheit, which is comfortable for most people without a wetsuit. However, if you are sensitive to cold or plan on snorkeling for an extended period of time, you may want to consider wearing a wetsuit.
Is Snuba Worth It at Molokini?
Molokini is a crescent-shaped volcanic crater that sits just offshore of Maui, Hawaii. It's a popular destination for snorkeling and diving, and many people wonder if Snuba is worth the extra cost. Here's what you need to know about Snuba: it's a type of shallow-water diving that doesn't require any special training or certification.
You wear a mask and fins and are connected to a floating raft by a long hose. The raft provides an air supply through a regulator, so you can breathe easily while swimming around in the water. So, is Snuba worth it at Molokini?
We think so! The clear waters and abundant marine life make it an ideal place to try out this type of diving. Plus, with the help of the floating raft, you can stay relatively close to the surface – making it perfect for beginners or those who don't want to go too deep.
Is It Better to Snorkel in the Morning Or Afternoon in Maui?
Morning. The water is usually calmer then, making for better visibility. Plus, the trade winds tend to pick up in the afternoon, making it more difficult to snorkel.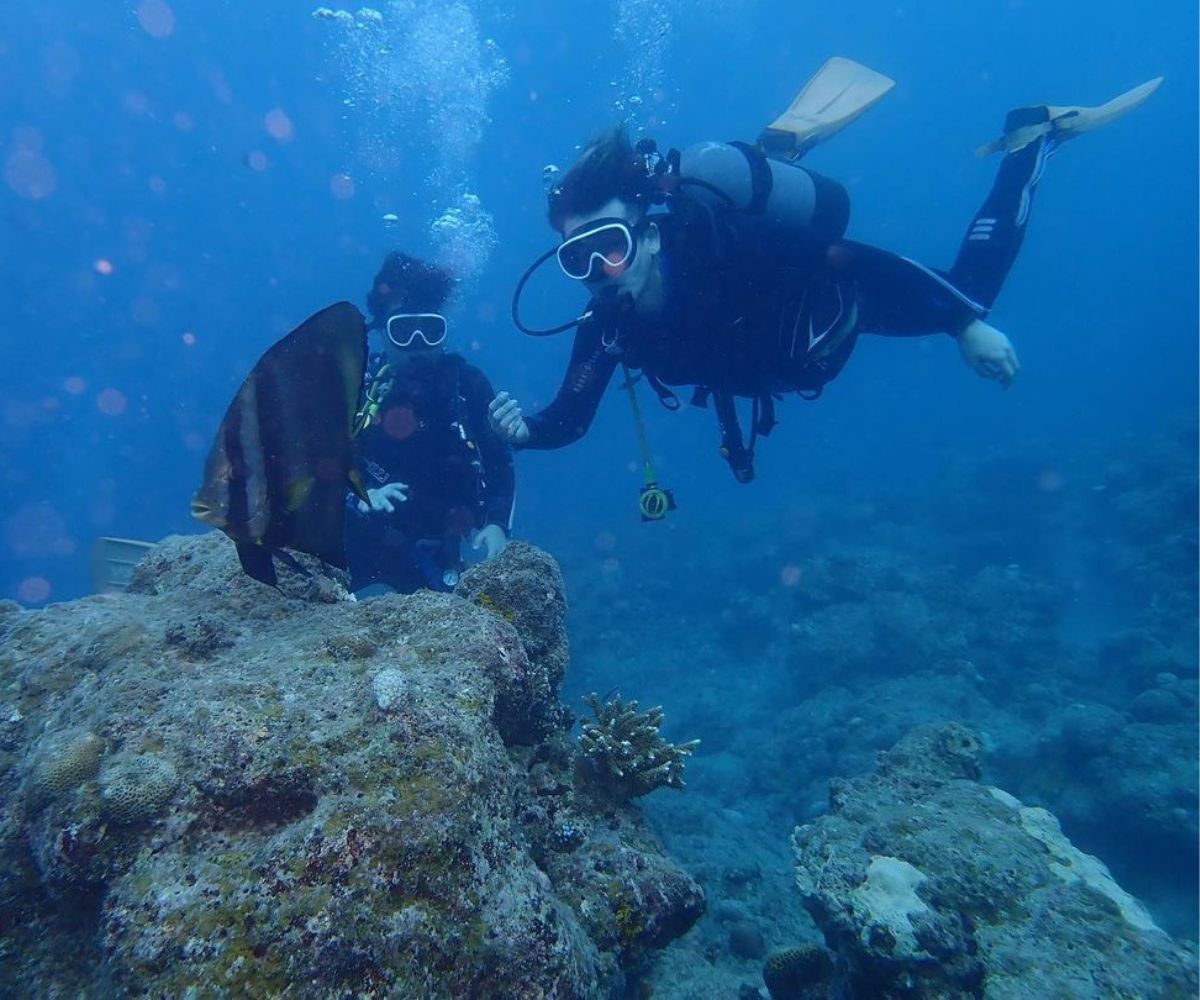 Molokini Family Friendly Snorkel Tour
Molokini is a crescent-shaped volcanic crater that sits just offshore of Maui. It's one of the most popular snorkeling destinations in Hawaii, and for good reason! The clear water and abundance of sea life make it a perfect place to get up close and personal with some amazing underwater creatures.
But what about Molokini makes it family-friendly? First and foremost, the tour guides are experienced professionals who know how to keep everyone safe while still having a ton of fun. They'll provide you with all the gear you need, including life jackets for little ones, and give you plenty of time to explore the reef.
The best part about Molokini is that there's something for everyone. If you're an experienced snorkeler, you can swim out to the deeper parts of the crater where there are more fish. Or if you're just getting started, there's plenty to see right near the shore.
Either way, your family will have an incredible time exploring this magical place!
Conclusion
Molokini is a crescent-shaped volcanic crater that is now an uninhabited island off the southwest coast of Maui. It is a popular tourist destination for snorkeling, diving, and kayaking. The Molokini Crater was formed by a volcanic eruption over 150,000 years ago and is now home to over 250 species of fish.
The clear waters and lack of predators make for great conditions to see marine life up close. A Molokini Snorkel Tour is a great way to experience the underwater world without having to be an experienced diver. There are many tour operators that offer this type of tour, so it is important to do your research before booking one.
Here are some tips to help you choose the right tour for you: – Decide what type of tour you want: There are group tours and private tours available. Group tours can be a great option if you are on a budget, but they may not be as personalized as a private tour.
 Consider the size of the group: Some tours have large groups (20+ people), while others keep it small (10 or fewer). If you get motion sickness easily, it might be worth it to spend extra money on smaller group sizes. – Choose an experienced operator: This is especially important if you are not an experienced snorkeler/diver.
Make sure to read reviews and check out their safety record before booking anything. – Ask about equipment rental: Most companies will include all the necessary equipment in the price of the tour, but it doesn't hurt to ask just in case!